None of us are safe until all of us are safe and no one should be left out in the fight against COVID-19 pandemic. This is one of the major lessons of the COVID-19 pandemic. And while the challenges ahead are unprecedented, we should all take hope in the words of Nelson Mandela: "It always seems impossible until it is done."
This year's Africa Day celebrations are being marked at a time Africa is fighting the spread of the COVID 19 pandemic. The virus endangers African lives and African economies, and efforts to control the disease will themselves come with an enormous economic and social cost. Humana People to People is following and supporting the World Health Organisation's (WHO) health guidelines in response to COVID-19 as well as national lockdown conditions or other precautions being announced by national health authorities in each of the countries we are operating in.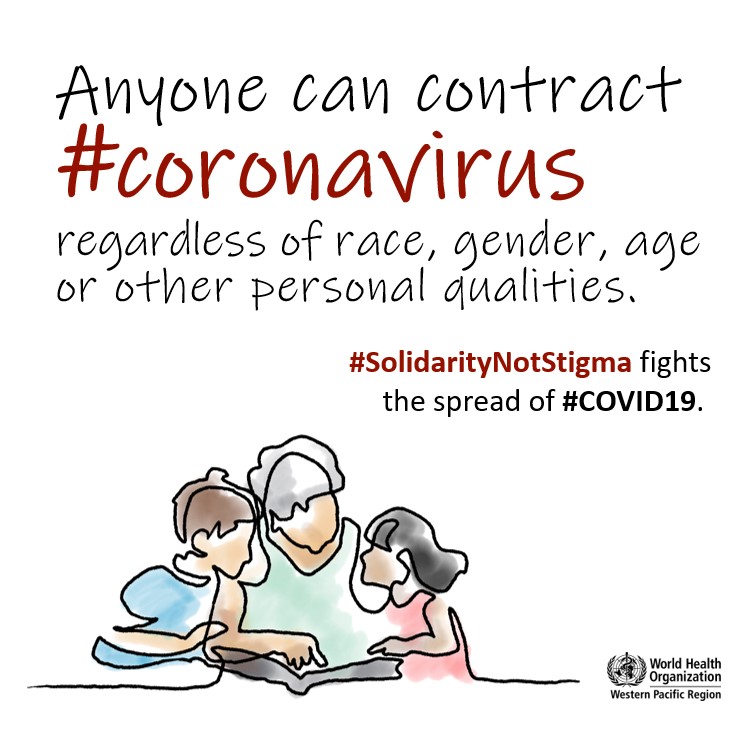 According to the United Nations Development Programme, one in three Africans are estimated to be living below the global poverty line. Those who live on the economic margins are most vulnerable to the negative repercussions of lockdowns and other measures instituted to prevent transmission. Many low-income households are unable to work or access markets due to lockdowns, travel restrictions and physical distancing measures.
Importantly, basic preventative measures by individuals and communities remain the most powerful tool to prevent the spread of COVID-19. It takes each person's commitment to stop the spread of coronavirus. As part of the WHO's advice people are advised to avoid public gatherings and any kind of physical contact. If one does go out, you are expected to wear a face mask and practice social distancing by maintaining at least two meter distance from others. Furthermore we are all expected to wash our hands frequently with soap under running water, avoid touching our face and high-contact surfaces to prevent the spread of coronavirus. These simple demands when adhered to can make a huge difference to the already weakened African health systems.
For decades, the hard-won establishment of the global response to the AIDS pandemic has been held up as a yardstick of what the world can achieve. For global action on COVID-19 to have the best possible chance of success, it is vital that communities are at the heart of any response. With COVID-19, the world has to re-learn these lessons fast.
Members of Humana People to People have built significant local capacity in responding to major epidemics over the years in Africa. Community mobilization for prevention has been an approach used to equip people and communities to acquire better knowledge so they take control against contracting HIV virus for more than 20 years. Many members of Humana People to People are actively using the approach in promoting compliance with physical distancing, washing hands with soap under running water, informing people to stay at home, adhering to government lockdown guidelines in general and screening for fever by checking temperature levels.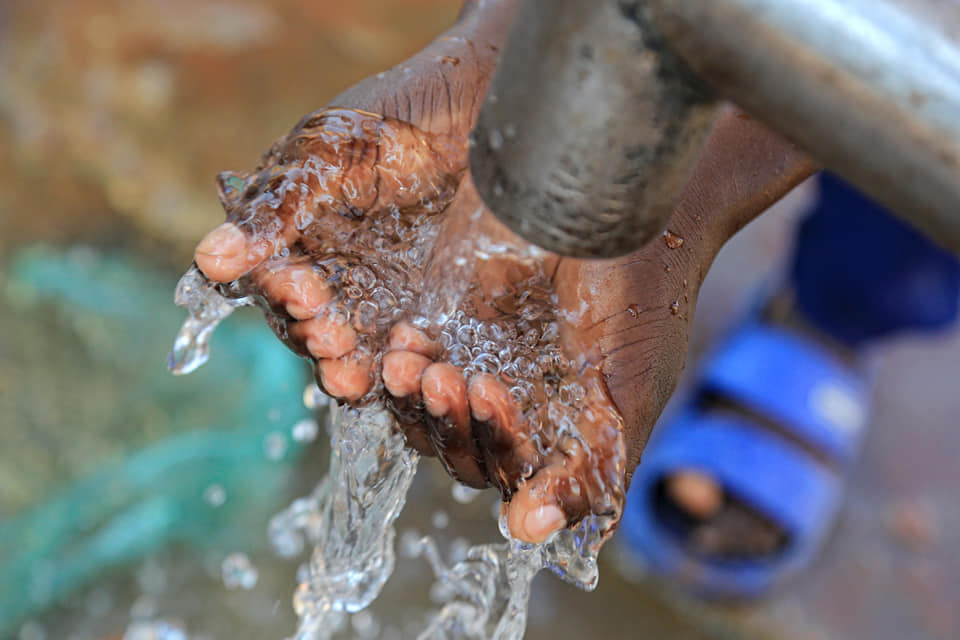 Humana People to People has strengthened its workplace environmental health safety policy. Workplaces across the Federation have decongested: some employees are working from home, virtual meetings have replaced physical meetings, and for those coming to the workplace, social distancing is a must, together with strict temperature checks and frequent hand sanitization.
ADPP Angola is responding to COVID-19 by mobilizing communities to avoid attending gatherings, avoid unnecessary movements and distribute masks to those most vulnerable to the coronavirus, including 8,000 Congolese refugees. Young women and girls who are part of a "Women in Action" project are producing face masks which are given to people to reduce the spread of the coronavirus. Staff and activists from the HIV prevention project in Luanda work with the authorities to disseminate key COVID prevention messages. Activists have also produced home-made soap to help people improve hand washing.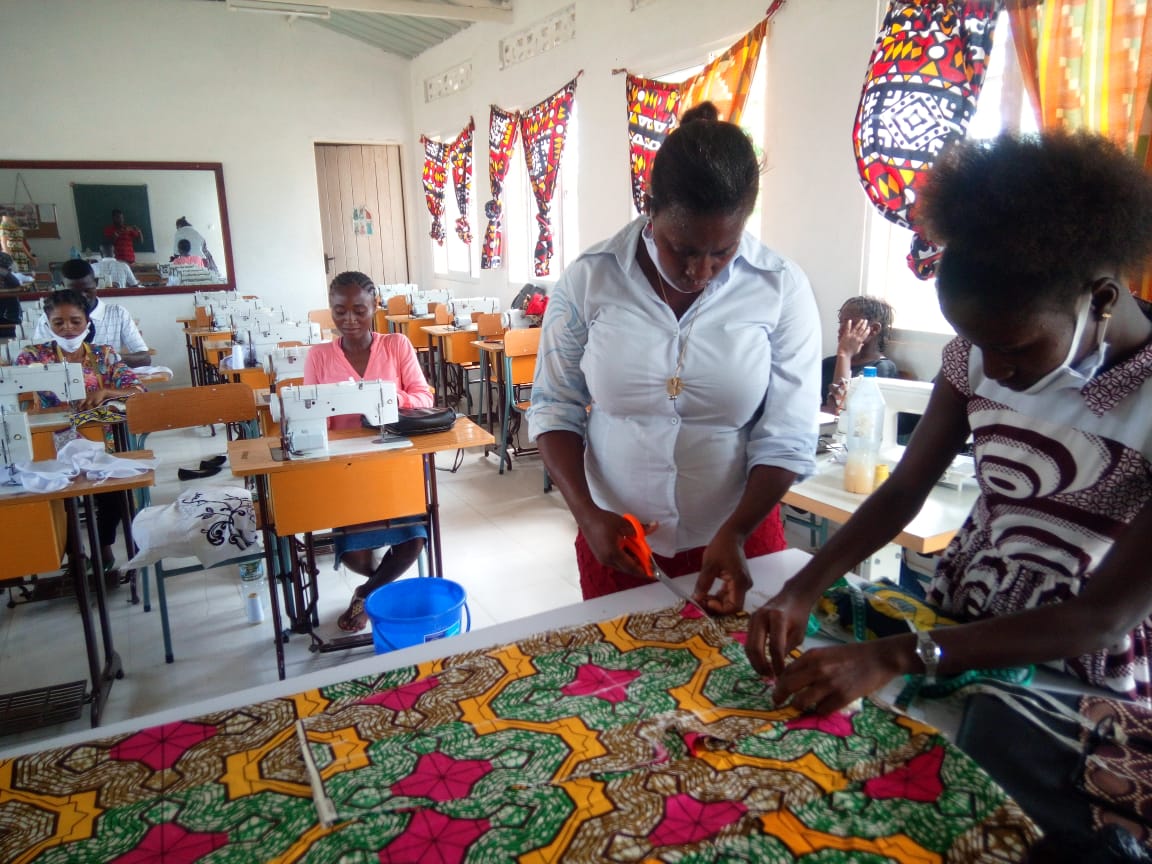 ADPP Mozambique is working together with the Ministry of Health and Ministry of Social Affairs in distributing face masks and hand washing supplies including supplementary nutrition packages to the most vulnerable. ADPP Mozambique's higher learning institutions and Polytechnic Colleges are adopting online education during the lockdown period when schools are closed. As a way to mitigate the effects of COVID-19, ADPP Mozambique has implemented a programme for transmitting bilingual education classes through community radio stations and television channels. The activity is being run through its school feeding project, "Food for Knowledge", a project from Planet Aid, and in coordination with the Ministry of Education and Human Development (MINED).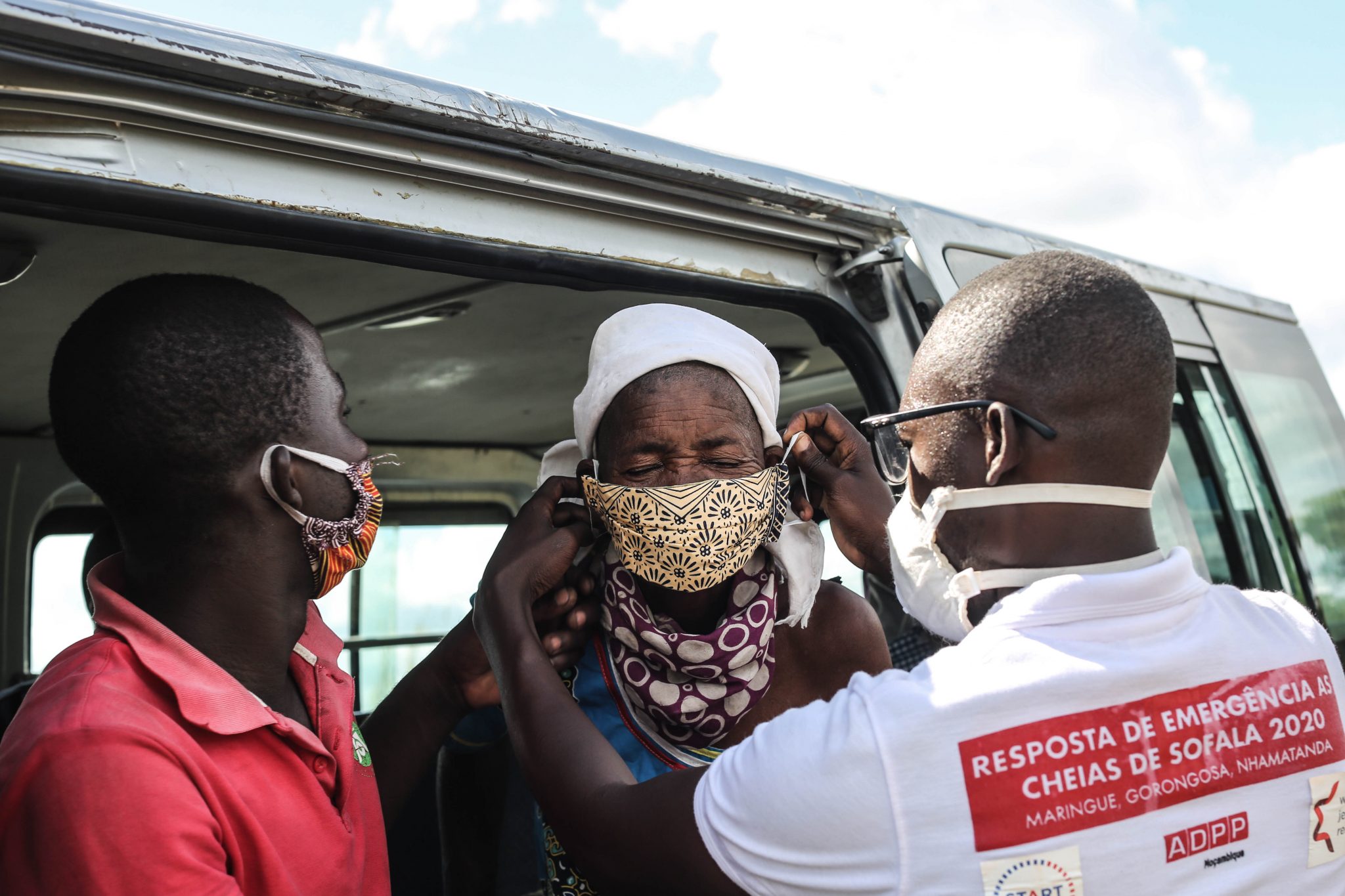 DAPP Malawi's community development projects have from since April been mainstreaming key COVID-19 messages in its activities as one way of responding to the pandemic. In mobilizing households to wash hands regularly, 225 households have mounted hand washing facilities in their homes. The facilities are made from materials locally available in rural communities. Mikolongwe Vocational School has gone to offer lessons on-distance through WhatsApp, which has supported scores of students with continuous training.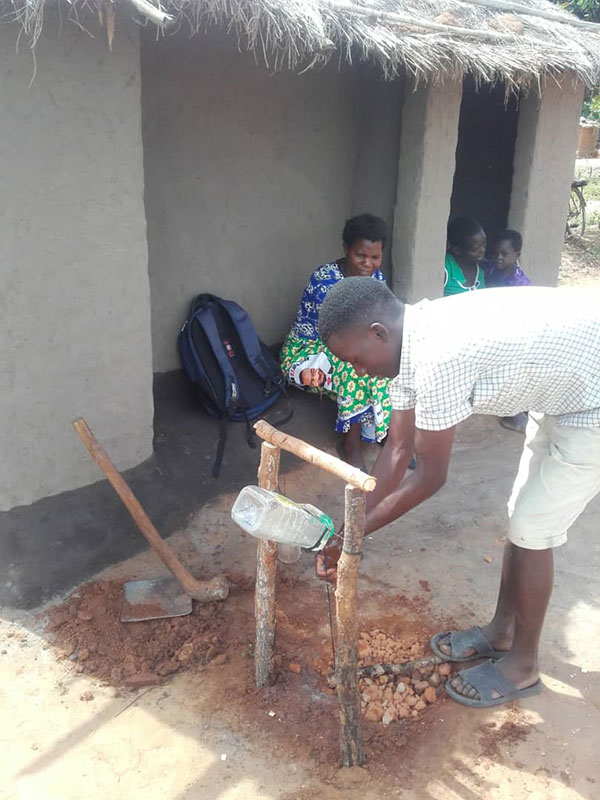 Humana People to People South Africa is screening and running awareness campaigns against COVID-19 pandemic. Its 145 TCE Field Officers and Child Aid Health Workers received training from the government's Department of Health in screening for COVID-19 at various clinics. Screening is a way for health workers to find out if you may have COVID-19 or not. The Field Officers are also providing community mobilization for prevention messages in rural communities of South Africa. Food packages are distributed to the most vulnerable communities engaged in its projects.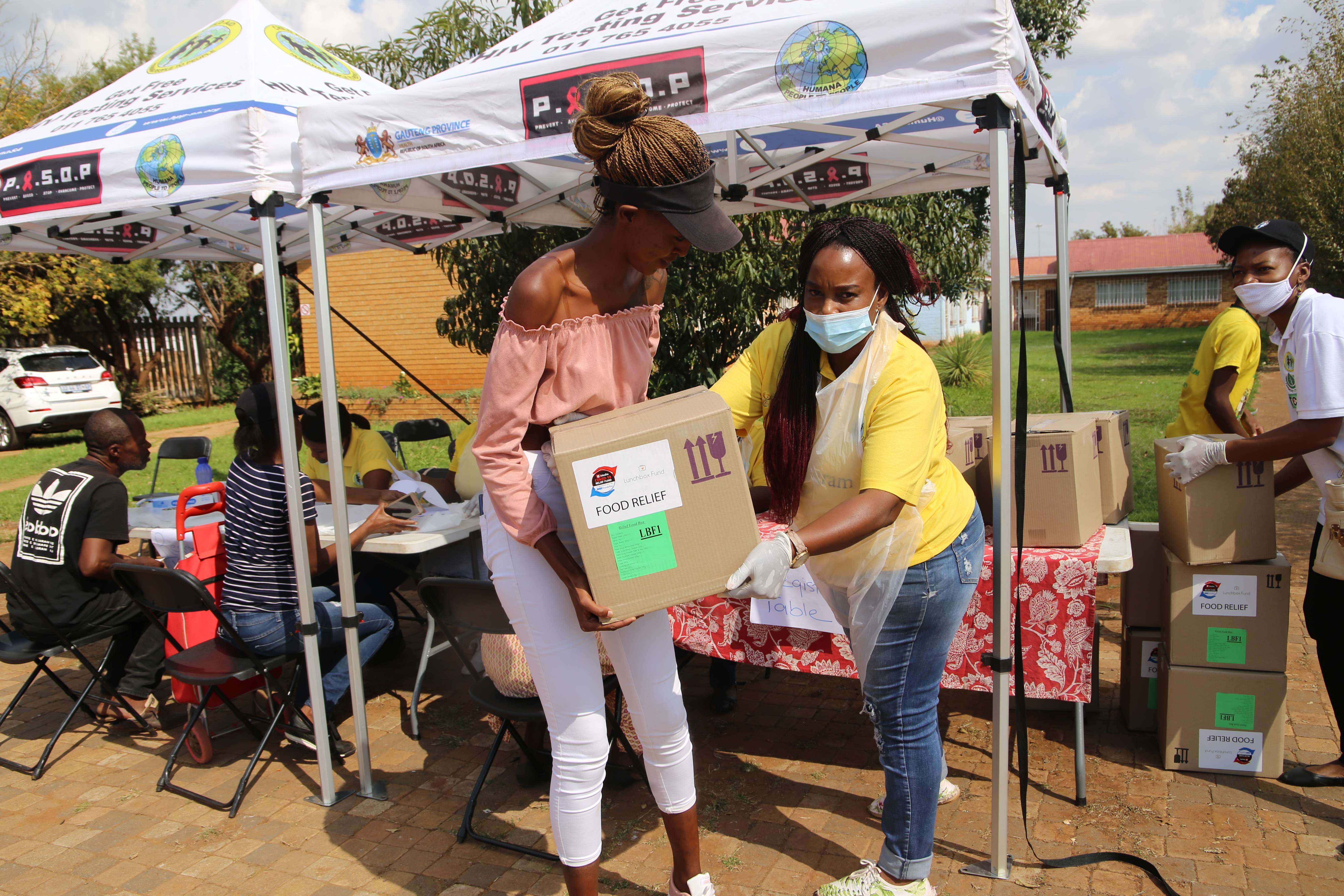 DAPP Zambia distributed food hampers to 15 families in a closed-door event which was streamlined on social media. The arrangement was part of getting people adhere to the coronavirus preventive measure of social distancing. DAPP Zambia is increasingly promoting COVID-19 prevention and awareness raising through community radio programmes in districts in which it is present.