Happy and healthy Angelina has suppressed her HIV viral load
Angelina Muronga
HIV client
Namibia
I was diagnosed with HIV in 2009. I did not have a problem accepting my HIV positive results. When I was told that I was infected with HIV, I went straight home to tell my sister about my situation. I was scared, I thought she would throw me out of the house, but she accepted me.
I was lucky to be approached by a DAPP Namibia TCE Field Officer during the same year who introduced me to a TRIO. I chose my two sisters to be my TRIO supporters. Since then I have not looked back. I am taking my medication everyday and attend my clinic appointments without fail.
I have benefited a lot from being in a TRIO. I am always reminded and encouraged to take my medication everyday at the right time. I always follow instructions from the doctor and take advice from my supporters, and this has helped me stay healthy. I do not have any complaints about ill health and have managed to stay away from things that can disturb my health.
Today I am happy and healthy. The HIV in my body cannot be detected because I have managed to stay on my medication. Another good thing I am happy with is that I have graduated from a TRIO to a Community Adherence Club. In this, I have people that I can still look up to for support and advice because we are in the same situation. We will keep encouraging each other to take our medication accordingly and fulfil our appointment with the clinics.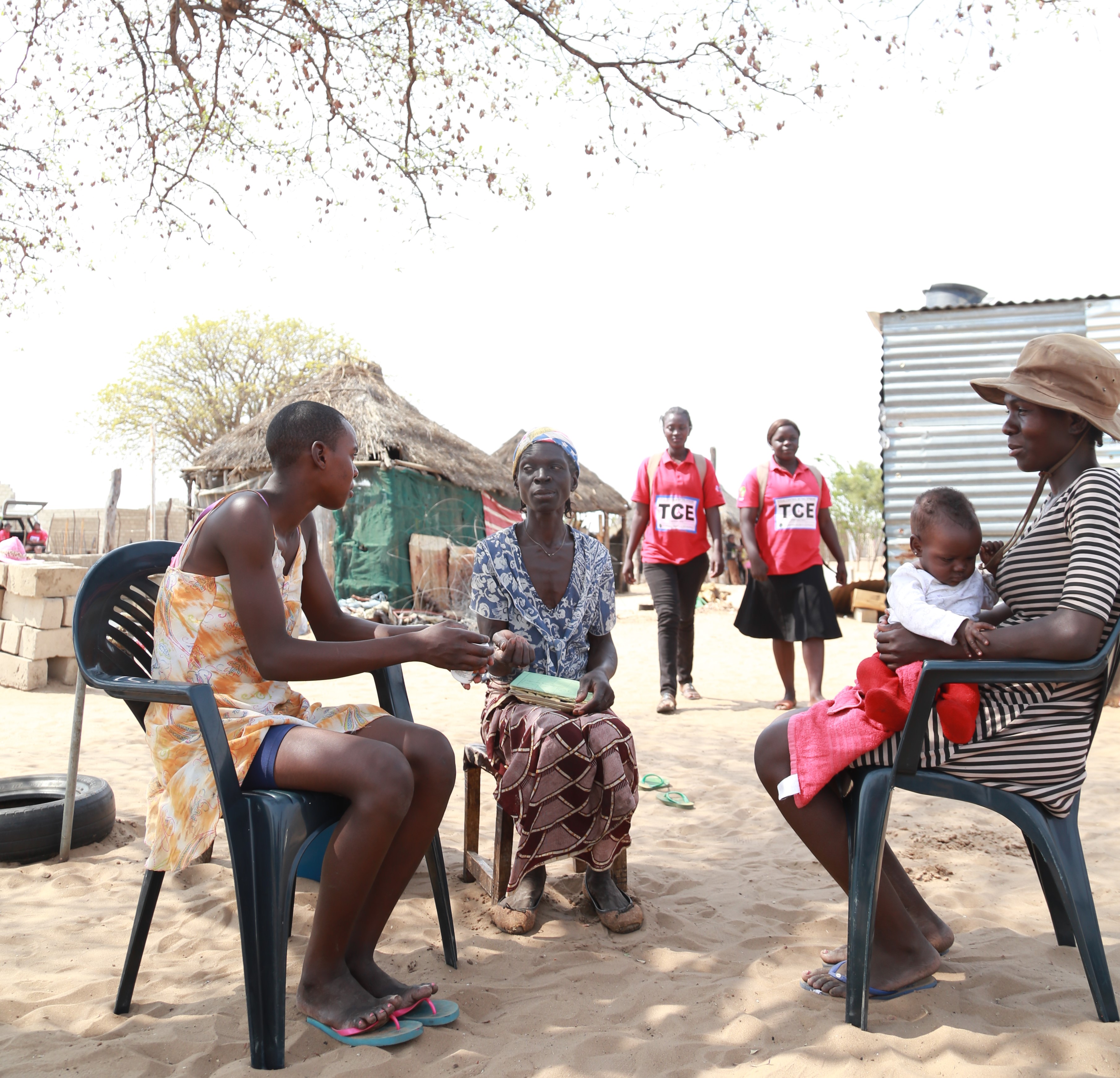 A sex worker gets a second chance at life
Gladys Mwanza
TCE Peer Educator
Lusaka, Zambia
I lost both parents very early in life, and got involved in prostitution to pay school fees for my brother and I. In Grade 9, I left school to become a full-time prostitute. I started going out with truck drivers who moved from place to place. This helped me continue paying school fees for my brother until he finished Grade 12. I became dependent on prostitution to survive.
My motto during that time was 'no sex, no food'. I lived a hard life, drinking any type of beer, smoking heavily and I was very stubborn. I knew that my life was at risk, but I did not have any option.
I got to know a DAPP Zambia TCE Field Officer who worked in my neighbourhood. He'd always tell me about the TCE programme, but at first, I thought it was a waste of time. I wasn't interested.
Eventually I decided to see how I could get involved in the programme and even attended some trainings. In February, 2016, I tested positive for HIV and decided to change my life. I quit prostitution, smoking and drinking. I managed to open a small shop that helped me earn a living.
I became a TCE Peer Educator, talking to people in my neighborhood about HIV, how to prevent it and how to get tested. I also started distributing condoms to sex workers and truck drivers in guest houses and drinking places. I have developed a passion for people in the community.
TCE has given me a second chance to live; otherwise, I could have been deceased by now.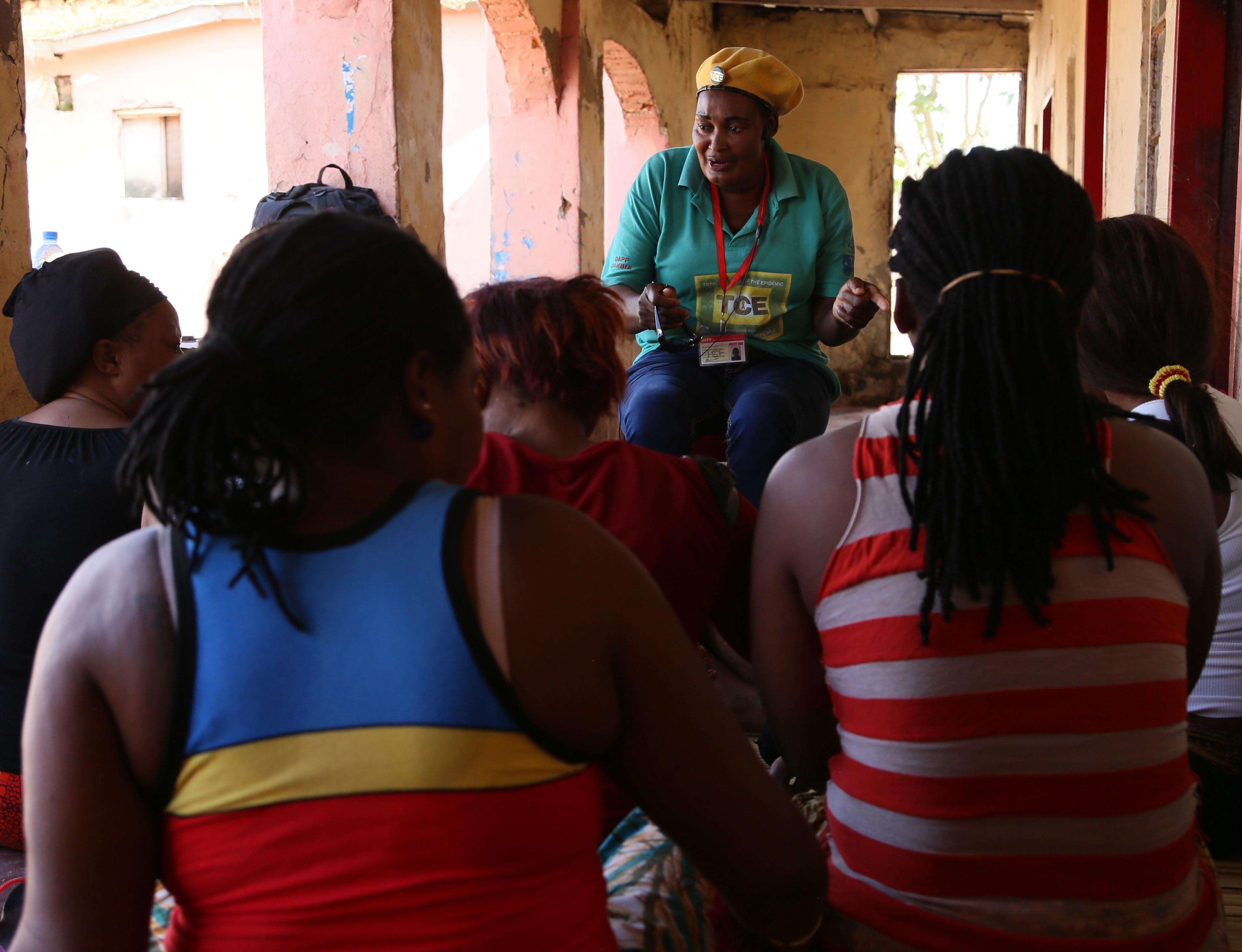 I was traced and linked back on HIV treatment

Dikeledi Kebitsemanga
Botswana
In April 2019, I went on a three-month work trip. The trip coincided with my clinic appointment for my regular health check-up and my HIV medication refill. I decided to just stop taking my HIV medication.

Dikeledi Kebitsemanga (not her real name) is a 23 year old young woman living with HIV in Botswana. She was recently diagnosed HIV positive and was enrolled for early HIV treatment. Humana People to People Botswana is running HOPE Humana an HIV and AIDS support programme which tests people for HIV and supports people living with HIV to adhere to treatment. The organisation collaborates with local health centers and community based health workers who are informed about clients defaulting on HIV and TB treatment. Defaulters are traced, found, counseled and re-integrated on treatment.
Upon my return to Mmopane, I was afraid of going to the clinic. However, I received a call from a local staff member of HOPE Humana who identified me at the health post while checking to see who was not coming for medical check-ups and treatment refill. She made an appointment to see me, said Dikeledi.
The meeting discussed reasons why Dikeledi stopped taking her medication and what can be done to support her to adhere to treatment. Thankfully, Dikeledi agreed to be accompanied to the clinic to resume her medication.

We went to Mmopane clinic and the initiation was successful. I was put back on HIV treatment which I am still taking. I really appreciate the tireless efforts of HOPE Humana in locating people who have taken life threatening decisions to stop HIV treatment.

Dikeledi receives check up visits four times a month from community health workers. This motivates her to take the prescribed medication.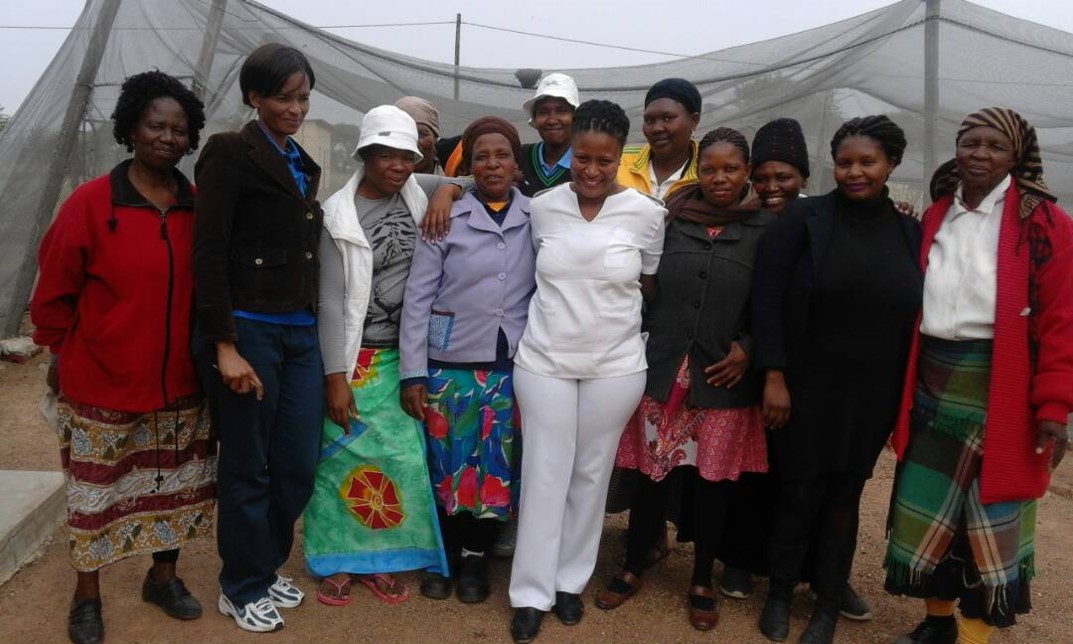 Index Case Testing approach increases HIV positive yield rate
Monika Zulu
Zambia
AIDS programme that provides testing services for most-at-risk groups in Lusaka, Zambia. As a TCE Field Officer under the TCE Test and Treat project, one approach she uses in identifying people exposed and infected with HIV is the Index Case Testing model.

The Index Case Testing approach helps increase the HIV positive yield rate as it reaches out to the sexual partners of a client who has just tested HIV positive. My main task is to find all contacts, including sexual partners and under-15 biological children to an index client, says Monica.

Monica's work with HIV Index Case Testing starts with generating a list of HIV positive contacts at the local health center. Newly diagnosed cases are termed 'index case' then are used to track, screen and reach closer individuals who are at risk of contracting HIV from the new case. The filtering of individuals and targeting specific people has seen an increase in the number of people testing HIV positive for the first time who are then initiated on HIV treatment.
"In carrying out Index Case Testing to sexual partners, partner notification is crucial. The essential points for partner notification enable every partner who is tracked to know his/her HIV status; more people living unknowingly with HIV are initiated on treatment, supporting the understanding and practicing of preventive and safer sex; it also strengthens suppression of the viral load; and, importantly, builds on people's trust and disclosure, says Monica Zulu.
To scale up partner notification services, I use a lot of skills for different clients from different backgrounds. These different approaches are used to suit the individual's circumstances, and this helps elicit more partners, but it really depends on the people I am dealing with.
It takes a lot of courage to do this work as it is not easy for clients to reveal their sexual partners. When I started working with Index Case Testing, most clients were reluctant to give me lists of their partners. My accumulated daily experience, more mentorship and diverse real life situations equipped me with vital Index Case Testing skills; and clients became more receptive with their trust and confidence slowly showing.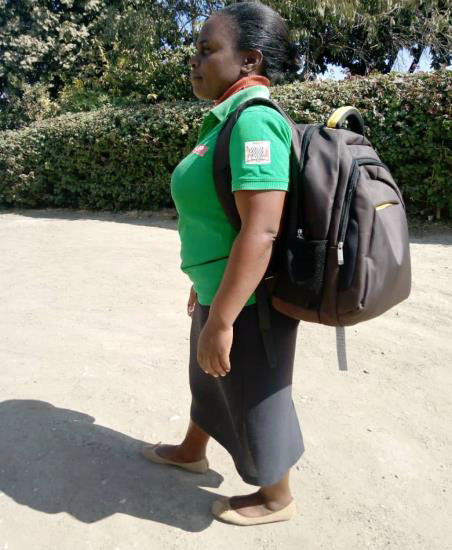 Marta Manuel is living a positive life with her baby
Marta Manuel
Zambia
I became aware of my HIV positive status after visiting the maternity hospital for my first ante-natal consultation in March 2019. I spent the whole day crying and thought about ending my life.
Marta Manuel is an energetic, 25-year old single mother from Menongue, in the Cuando Cubango province of Angola. She is one of many people being supported by ADPP Angola to access support services - key in reducing the transmission of HIV from mother to child. Currently, she is part of the Community HIV and AIDS Prevention Project that supports many couples, adolescent girls, youths and children to get tested; those who test positive for HIV are initiated for early treatment.
After counselling from an ADPP Angola community activist and a nurse at the local clinic, I realised I had to keep fighting for my life and that of my unborn baby. The reassurance I got gave me the courage to start making the right decisions to change my mindset; I then began to have a ray of hope with my life, said Marta.
The regular presence of the community activist through home visits saw Marta accepting the invitation to enroll for early HIV treatment. Marta's decision was important in ensuring her good health, as well as that of her baby. She knew and understood the benefits of giving birth at the local clinic. The birth of Marta's baby was supported by trained nurses; she took HIV drugs to reduce the chances of passing HIV to her child at the time of giving birth.
The fear of the unknown which gripped me at the beginning was slowly replaced by the new strength I acquired from the latest knowledge on HIV positive living. I am happy and get motivated to work for my future as my baby is doing well and I hope when she turns 18 months I will know her HIV status.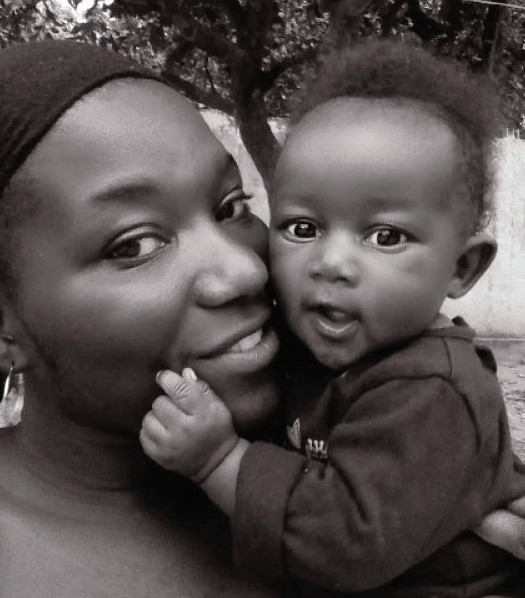 A story of resilience despite couple's HIV discordant status
Being an HIV positive woman and getting married to an HIV negative husband is quite rare. Our marriage bond has gone stronger for the past 11 years and I gave birth to an HIV negative son who is now nine years old. We go for HIV testing four times a year and receive the same results.
Albertina Jacinto (not her real name) is currently receiving support from HOPE Maputo project's TRIO system that assists people living with HIV to adhere to treatment and avoid defaulting.
HOPE Maputo project identifies people living with HIV in the community through home-based HIV counselling and testing. It refers those who are HIV positive for treatment, and provides community-based support to ensure adherence to HIV treatment.
According to UNAIDS, Mozambique is among the countries most affected by HIV and AIDS. HIV prevalence among adults was estimated at 12.6% in 2018, with over 2.2 million people living with HIV.
Despite the challenges the country faces, Mozambique stands out as an example of how progress can be achieved through local actions, political commitment and international support.
ADPP Mozambique supports the Mozambique government to achieve the UNAIDS 95-95-95 global goals that call for an end AIDS by 2030.