Country Background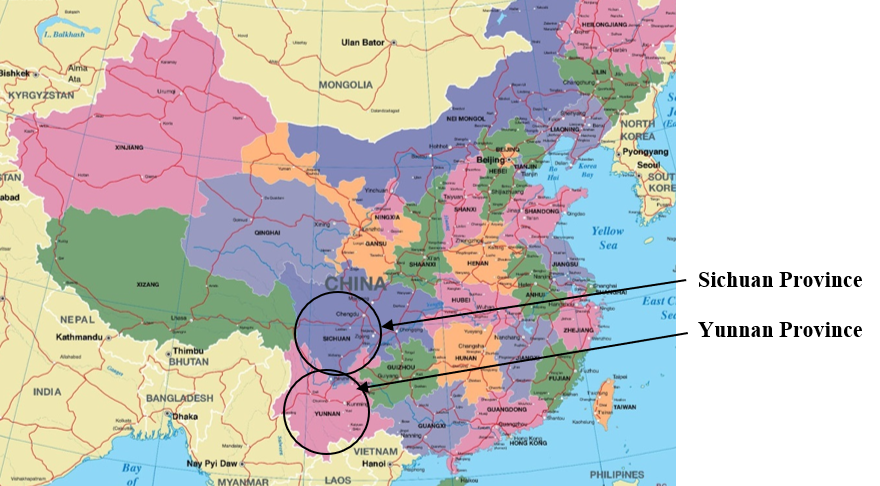 China is more than 4,000 years old, with a rich cultural history in philosophy and the arts. The world's most populated country, China has more than 1.35 billion people. Its geographical area spans approximately 9.6 million square kilometers.
Over the past 25 years, China was home to the fastest-growing economy in the world, with annual growth of more than 10 percent. Industry and agriculture drive its economy, producing more than 60 percent of its GDP. China has been instrumental in the invention of technologies such as silk, paper and gunpowder, and is an exporter of consumer electronics, office machinery and equipment, as well as agricultural.
The official language of China is Mandarin.
Our partner: Humana People to People China
China HPP has been supporting sustainable development efforts since 2005 with a direct focus on community development, poverty alleviation, health and education. Humana Baltic supports social programs targeting vulnerable communities through five China HPP projects; two focus on Community Development in the districts of Butuo, Sichuan and three Education projects through Preschools of the Future (PoF) programs located in Longling and Tengchong, Luowo (Puge) and Qiaojia in Yunnan.
Since 2008, the PoF movement has supported a total of 317 classes and benefitted more than 15,200 children and their parents. The China HPP and Humana Baltic partnership has successfully raised funds for expansion projects in these provinces, boosting community development efforts, and offering preschool educational opportunities for vulnerable children and their parents.
Project map: